Mini Tracer Unit, Low Battery Reminder Film Props for 11mm CW 14mm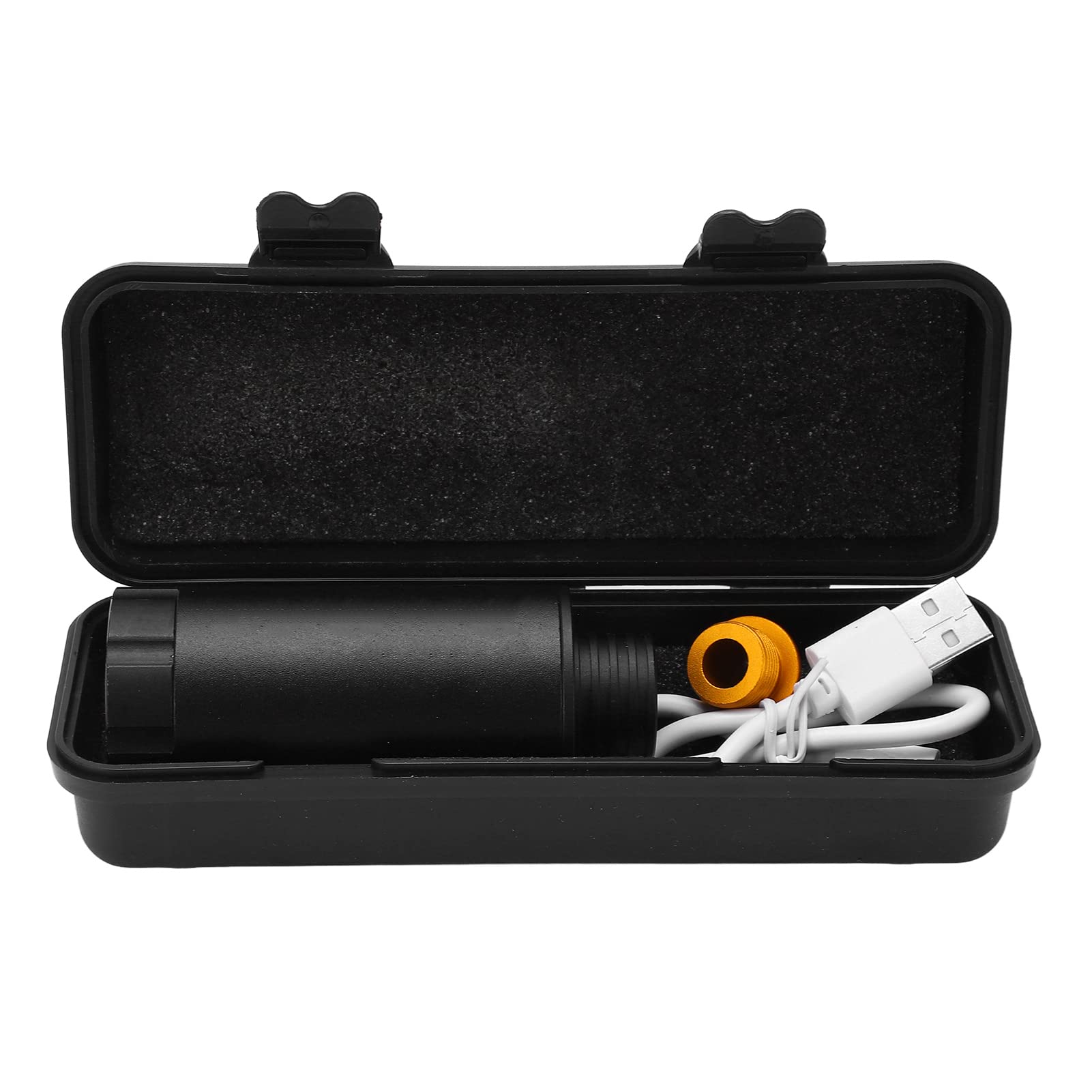 Mini Tracer Unit, Low Battery Reminder Film Props for 11mm CW 14mm CCW (no Pattern)
Tracking Function and Application: The tracer unit has a built in motion sensor and can maintain up to 35RPS (2100 RPM) tracking function, and can be adapted to 11mm CW (not included) and 14mm CCW (not included).
Advanced Technology: This machine adopts high power UV LED technology and active detection induction technology, and is equipped with 9 mobile phone level flash light sources to better meet your experience.
Power Supply: The mini tracer unit has a built in lithium battery, which can provide 4 hours of use time when the battery is fully charged, with a low battery reminder function.
Premium Material: The mini tracer unit is made of solid aluminum alloy material, high strength, wear resistant and durable, will not rust, and has a long service life.
Automatic Wake Up: The mini tracer unit is easy to operate, automatically wakes up, one button control, and automatically wakes up the flash function when it senses the launch.
Feature:
1. Tracking Function and Application: The tracer unit has a built in motion sensor and can maintain up to 35RPS (2100 RPM) tracking function, and can be adapted to 11mm CW (not included) and 14mm CCW (not included).
2. Advanced Technology: This machine adopts high power UV LED technology and active detection induction technology, and is equipped with 9 mobile phone level flash light sources to better meet your experience.
3. Power Supply: The mini tracer unit has a built in lithium battery, which can provide 4 hours of use time when the battery is fully charged, with a low battery reminder function.
4. Premium Material: The mini tracer unit is made of solid aluminum alloy material, high strength, wear resistant and durable, will not rust, and has a long service life.
5. Automatic Wake Up: The mini tracer unit is easy to operate, automatically wakes up, one button control, and automatically wakes up the flash function when it senses the launch.


How to Use:
1. One button activation, minimalist control
2. In the power on state, the product will automatically enter the sleep state if it is silent for one minute
3. Function switching, press and hold the power button in the power on state until the firework light flashes once, and the single and double function states can be switched
4. Wake up from sleep, something else will automatically wake up and enter the power on state through the ballistic induction tube
Note: The power&nbs




















| | |
| --- | --- |
| SKU: | B0B9KHBGXJ |
| Weight: | 133 g |
| Dimensions: | 15 x 6 x 5 cm; 133 Grams |
| Part: | CUTULAMOi7kngowaf42991-12 |
| Colour: | No Pattern |
| Pack Quantity: | 1 |
| Manufacture: | CUTULAMO |
| Quantity: | 1 |
| Reference: | CUTULAMOi7kngowaf42991-12 |