Darmito 100 4:3 Pull Down Manual Projector Screen, Ultra HD 3D 4K 8K Matt White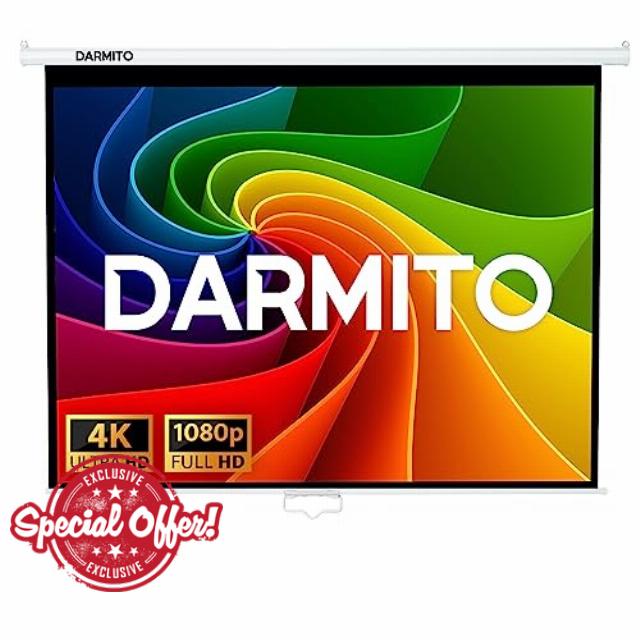 Darmito 100 4:3 Pull Down Manual Projector Screen, Ultra HD 3D 4K 8K Matt White +1.2 Gain, 16:9 Ratio Supported, For Meeting School Home Cinema Theater Movie TV DVD Indoo
Darmito Projector Screen: Experience High-quality Visuals with Darmito's Premium Polyester & Spandex Material, Delivering Impressive Resolution and True Colors.
Flexible Mounting Choices: Darmito Motorized Projector Screen Provides Two Installation Options – Wall Mount or Ceiling Mount, Giving You the Flexibility to Choose the Ideal Setup for Your Location.
Portable: The Lightweight Design Of Manual Projector Screens Makes Them Easy To Transport And Set Up In Different Locations, Providing Convenience And Flexibility.
Versatility at Its Best: From Office Meetings to Home Theaters, Schools to Commercial Centers, Darmito Electric Projector Screen Fits Every Scene.
Hassle-Free Installation: Ready in Just 30 Minutes. Darmito Electric Projector Screen Comes With All Accessories for a Fast and Firm Setup.
---
Product Description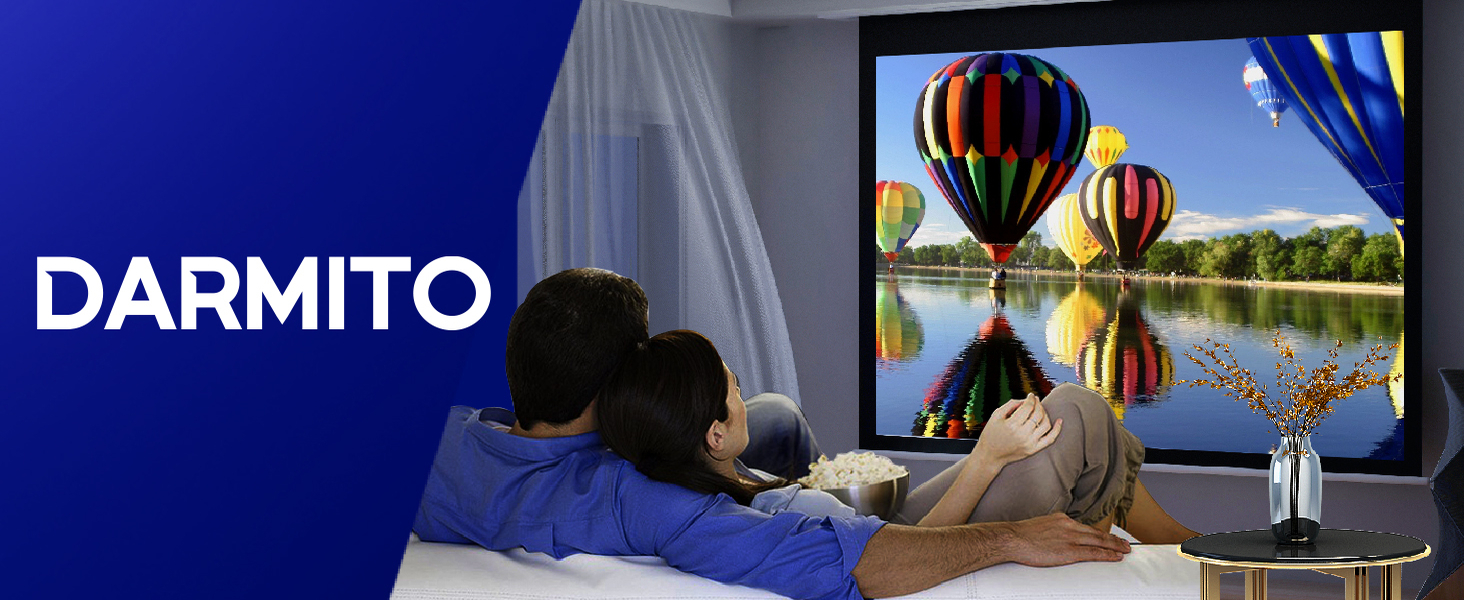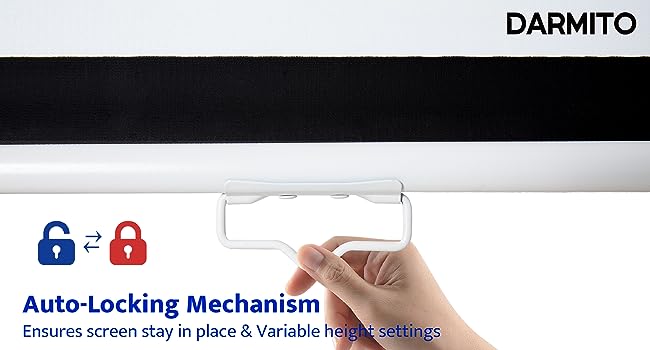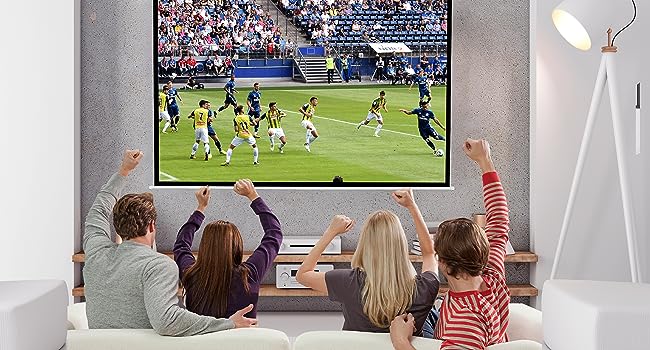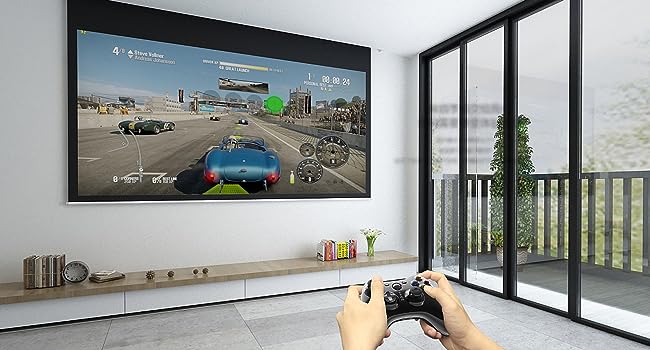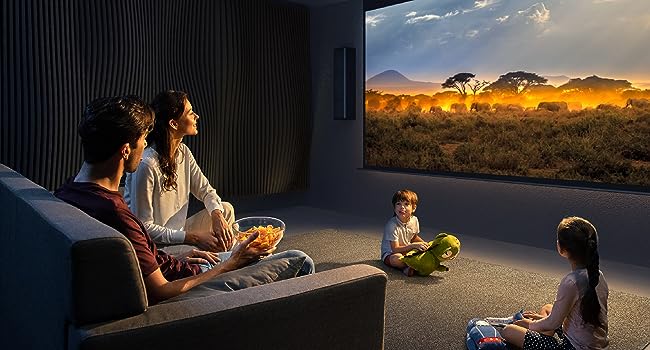 Your Private Theatre
Enjoy Films in the Comfort of Your Home with Darmito Screen, Lifelike Projection Screen.
Seeking a durable 4K-compatible screen with high brightness, contrast, and wide viewing angle. Can you help?
Absolutely! Darmito screen supports 4K projectors, providing clear visuals. It has a 1.2 gain for brightness and contrast, along with a 160° viewing angle. Made of superior material, our screen assures durability. It's undoubtedly your best choice.
I've had issues with past screens. Will I face the same problems with a new one?
Darmito screens are crafted from high-quality materials and strictly tested, ensuring durability. Plus, our products undergo millions of hours of testing. Should any issue arise, our Amazon-based after-sales service ensures hassle-free solutions.
I tend to struggle with assembly, will setting up this screen be difficult?
Absolutely not! Darmito screens are user-friendly and can usually be set up within an hour. We provide a installation guide and if you ever need assistance, our 24/7 service is an email away to make sure you have a smooth setup experience!
I'd like to control the projector screen with ease. How's your product in this aspect?
Our Darmito pull down projector screen comes with an auto-Locking Mechanism, making screen adjustments a breeze.
Will I receive real-time assistance if I encounter any issues?
Absolutely! Our Darmito service team is available around the clock to promptly help with any concerns or questions you may have, both during installation and product usage. We are committed to providing timely support.