New Balance Running Backpack, Men's, Women's, Unisex 15L Backpack, One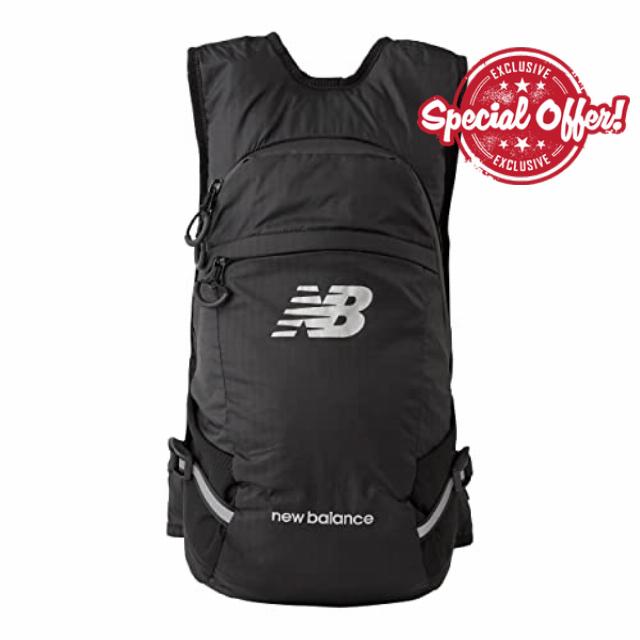 New Balance Running Backpack, Men's, Women's, Unisex 15L Backpack, One Size Fits Most, Black
Introducing our new backpack, designed for comfort and convenience. This backpack features small zipper pockets on the hip belt, providing easy access to your essentials without having to remove the backpack. The exterior stretch mesh pockets are perfect for storing water bottles or other items you want to keep within easy reach.
The padded mesh back panel ensures maximum comfort, even when carrying heavy loads, while the reflective New Balance logo enhances visibility and safety in low-light conditions.
Hand Wash Only
Fastening: Zipper
The backpack also includes a zipper main compartment, providing ample space to store your belongings and keep them organized.
Whether you're commuting to work, hiking, or running errands around town, this backpack is a reliable and convenient choice. With its thoughtful design, including small zipper pockets on the hip belt, exterior stretch mesh pockets, padded mesh back panel, and reflective New Balance logo, it has everything you need to stay comfortable and organized on the go.
---
Product Description