10 1/4 Tape Takeup Reel Tray, Open Reel Audio Aluminum Recorder Tray Base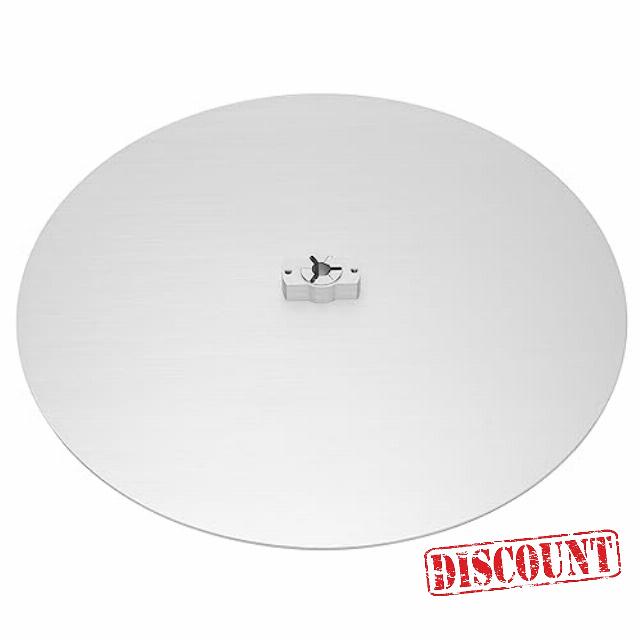 10 1/4 Tape Takeup Reel Tray, Open Reel Audio Aluminum Recorder Tray Base Professional Reel To Reel Recorder Tray Base for Your Recorde
Professional Design: Recorder tray base fits up to 10in diameter 1/4 tape and is professionally designed to meet your needs.
Aluminum Alloy: Reel to reel recorder tray base is made of premium aluminum alloy for durability and resistance to damage.
Anti Bending: Recorder tray base features an aluminum NAB flange that resists bending and adds strength.
Perfect Replacement: Reel to reel recorder tray base can be used to restore your recorder or replace it with a brand new reel.
Provide Superior Sound Quality: Recorder tray base gives you superior sound quality in recording, erasing, and re recording.
1. Provide Superior Sound Quality: Recorder tray base gives you superior sound quality in recording, erasing, and re recording.
2. Perfect Replacement: Reel to reel recorder tray base can be used to restore your recorder or replace it with a brand new reel.
3. Professional Design: Recorder tray base fits up to 10in diameter 1/4 tape and is professionally designed to meet your needs.
4. Anti Bending: Recorder tray base features an aluminum NAB flange that resists bending and adds strength.
5. Aluminum Alloy: Reel to reel recorder tray base is made of premium aluminum alloy for durability and resistance to damage.

Specification:
Item Type: Recorder Tray Base
Material: Aluminum Alloy
Color: Silver
Applicable Tape: 1/4 Inch
Reel Diameter: 10 Inches
Applicability: Universal

How to Use:
Ready to install and use

packing list:
1 xRecorder Tray Base