A 100% Real Rose That Lasts Years – Eternal Petals, Handmade in UK – White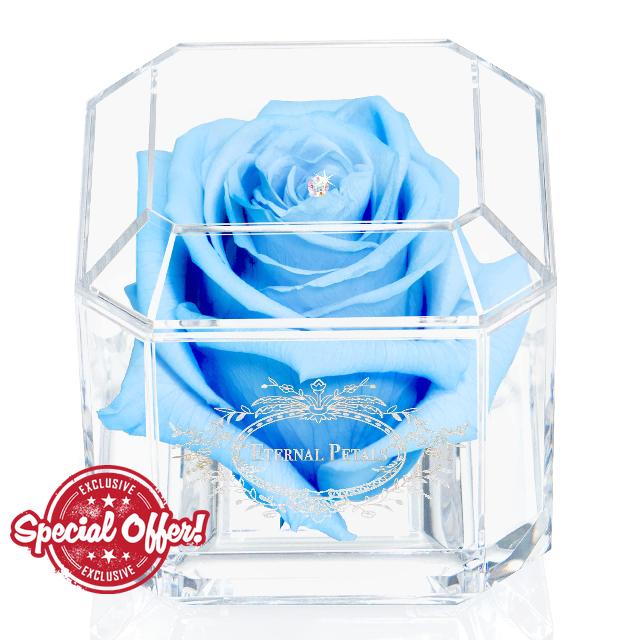 A 100% Real Rose That Lasts Years – Eternal Petals, Handmade in UK – White Gold Solo with A Multicolor Swarovski Crystal (Baby Blue)
✮ A REAL ROSE THAT LASTS YEARS – Handmade in London, this beautiful real rose has been expertly and naturally treated with a cutting-edge process to keep it perfectly in bloom for a whole year and longer
✮ SINGLE ROSE MEANING – The most famous symbol for love, a single rose is the perfect way to let your loved ones know that you love them. Opt for something special and choose a single rose that they can keep for years
✮ LOW MAINTENANCE – No water, flower food or repotting is required when you purchase your single rose as our roses have already been treated to last years in the boxes they arrive in. Our unique technique keeps them in perfect bloom and beautiful for years, making them the ideal low-maintenance gift for everyone
✮ THE PERFECT GIFT – Whether you are looking for a perfect birthday, anniversary, Valentine's Day, Christmas or Mother's Day gift, our stunning infinity rose is a perfect choice. With a wide variety of colours, solo rose will be the perfect addition to any special occasion. Their beauty and long life will make events much more memorable by gifting this beautiful keepsake. Flowers are a beautiful gift but a rose that lasts years adds a unique touch to the gift
✮ TRENDY BOX – Arriving in this stunning 8cm x 8cm x 8cm Diamond box with a white gold Eternal Petals logo with a Multicolor Swarovski crystal, you'll find a perfectly bloomed, real rose in authentically beautiful colour. The ultimate in classic romance, this rose defies nature with its striking magical pigment, which you can enjoy and admire for years
| | |
| --- | --- |
| SKU: | B086WLVSW9 |
| Dimensions: | 16.2 x 13.4 x 9.4 cm; 140 Grams |
| Model: | WS-MS |
| Batteries Required: | No |
---
Product Description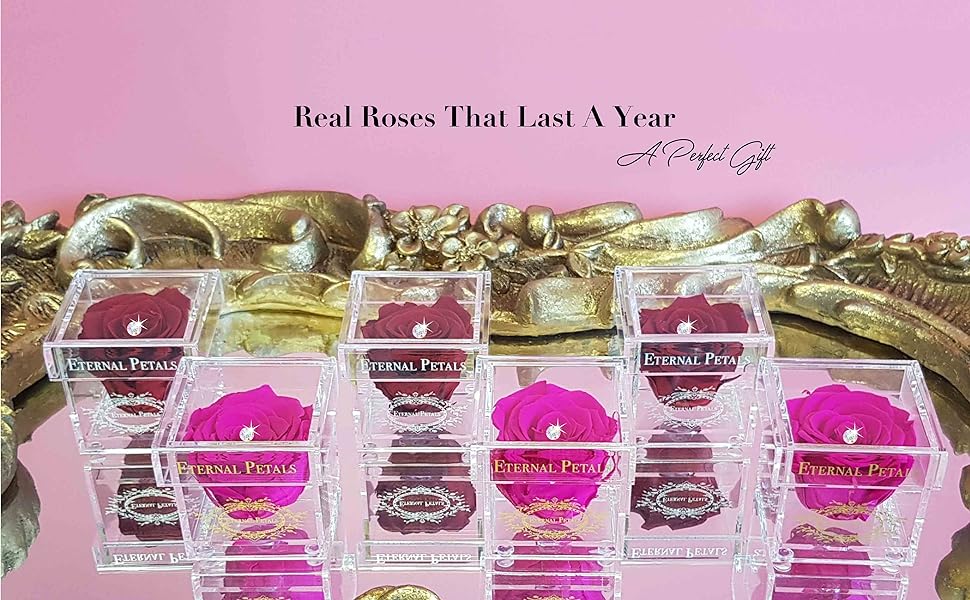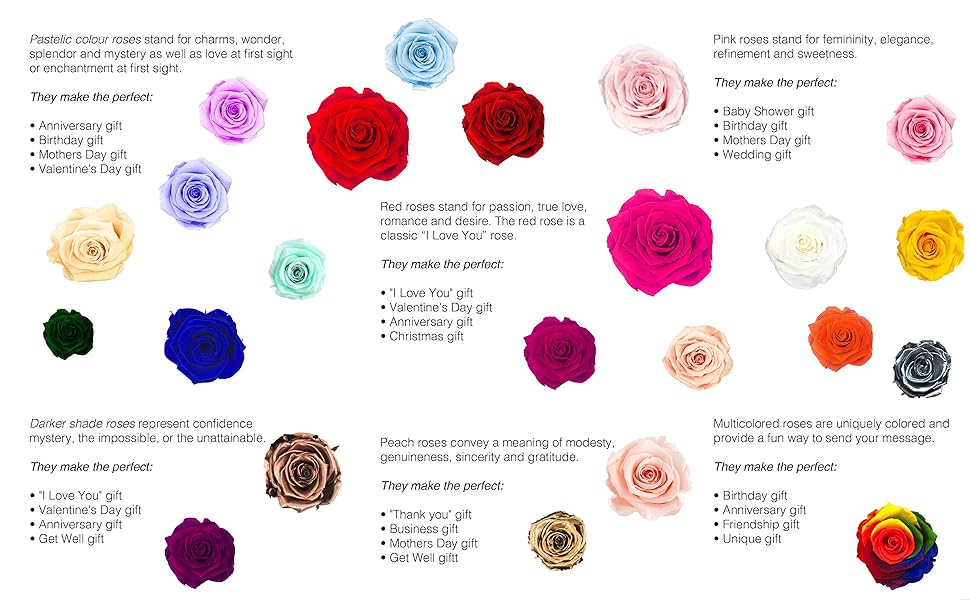 Eternal Petals are 100% REAL ROSES that can last for up to a year and longer. Yes, that's right, a year and longer! The roses are cut when they have perfectly bloomed, and when treated with a new cutting-edge method, their look, feel and smell become long lasting.
The roses stay fresh and soft for so long because of a special all-natural process. This involves roses grown in South America that are cut when the roses are at their peak state.
Next, each rose is then preserved with natural oils and a non-toxic and non-allergenic wax formula.
We offer many variations of colours, including the more traditional classic colours like red, as well as, more imaginative colours like rainbow and gold.
By hand, the roses are then placed into beautiful arrangements in artistic and trendy gift boxes, each tailored to individual customer's design requirement.