Blackview A53 Mobile Phone 7GB+32GB/1TB(2023), 5080mAh, Android 12 Phone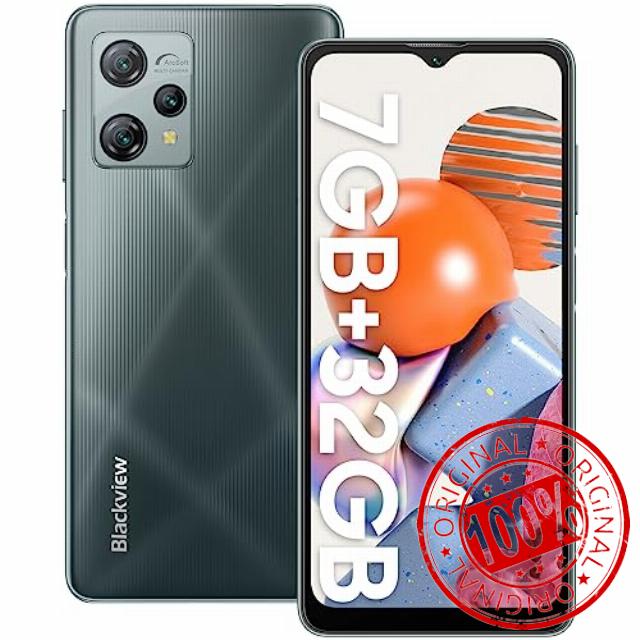 Blackview A53 Mobile Phone 7GB+32GB/1TB(2023), 5080mAh, Android 12 Phone, 6.52'' HD+ Screen, 12MP+5MP, 3 Cards Slots, 4G Dual Sim Free Unlocked UK, Face ID, GPS, 10W Charger Latest Phone – Grey
【 Up to 7GB RAM/32GB ROM 】Advanced RAM expansion technology opens up even more potential for simultaneous multitasking. Expand RAM up to 7GB with just one click for a smoother and smoother experience in app switching or big game running. With 32GB ROM, support expansion to 1TB, no need to worry about insufficient memory to run apps. Blackview A53 mobile phone use the MediaTek Helio A22, clocked at up to 2.0GHz, makes games smoother and interaction more responsive.
【 Android 12 & Built-in Software Technology 】The Blackview A53 smartphone has the latest update Android 12 system, and the excellent compatibility makes the smartphone not outdated in the next few years. Strong data protection controls protect you from unwanted apps. Thanks to the original Blackview technology, Doke OS 3.0 provides a more customizable user interface, more responsive interaction and better planning performance. Use the same hardware to give you a better experience.
【 Long-lasting Fun Throughout Day & Night 】Blackview A53 mobile phone has a built-in 5080mAh battery with a highly intelligent power-saving algorithm that can significantly reduce your charging time. It can last 22 hours for making calls, and 8 hours for watching videos and playing games, fully meeting your daily use needs. A53 uses Type-C charging port, and the charger adopts 10W fast charging, which can improve your efficiency in handling every daily task.
【 Better Vision, Greater Happiness 】Blackview A53 cheap mobile phone has a 6.52-inch smooth screen, which can start a wonderful movie-watching journey and eliminate boredom anytime, anywhere. The waterdrop screen design makes the body screen ratio reach 87%, 720*1600 resolution, from Pinterest pictures to Youtube videos, instantly come to life with accurate colors and stunning brightness.
【 Outstanding Camera Features 】The 12MP main camera, paired with enhanced image processing algorithms, makes every photo exceptionally sharp and detailed, while still striking and lifelike. Also, the 5MP camera is certainly more than enough for everyday video calls or online classes. 360° panorama mode, night mode, professional mode, portrait mode, rich shooting modes make the camera function to a higher level, allowing you to take more creative photos.
【 Dual 4G Phones Unlocked on UK 】Blackview A53 is designed with 3 card slots, supports 2 4G SIM cards and 1 TF card, the mobile phone has no contract and is compatible with all operators in the UK, you can buy it with confidence. Support 3.5mm earphone jack, GPS/GLONASS/Beidou/Galileo, always provide you with accurate location. Ultra-long battery life, stable signal, accompany you on a worry-free trip.
【 Amazon UK Best Mobile Phone Deals 】Blackview A53 is a cost-effective cheap smartphone, suitable for the elderly and students, easy to use, and suitable as a gift for people around you. If you encounter the problem of not being able to download Instagram, please go to the official website to download it. Our A53 Android 12 phone comes with a 2-year warranty. If you encounter any problems with your mobile phone, please contact us in time, we will give you a solution within 12 hours.
---
From the brand