ERYONE Matte PLA Filament 1.75mm, 3D Printer Filament PLA, -0.03mm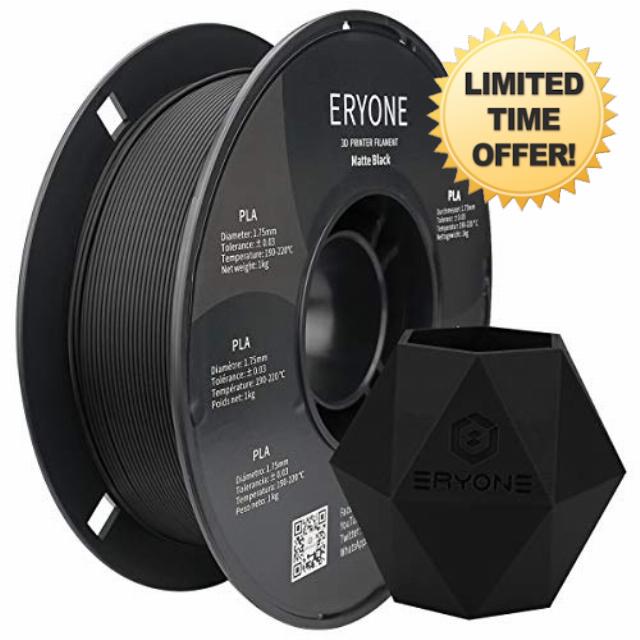 ERYONE Matte PLA Filament 1.75mm, 3D Printer Filament PLA, -0.03mm, 1kg(2.2lbs)/Spool, Matte Black
Matte effect: Matte filaments can output prints with lackluster colour and frosted texture. The surface is incredibly matte, which helps hide the individual layers of your print.
Very accurate matte PLA: the diameter of the filament is 1.75 mm, with a tolerance of +/-0.03 mm, it flows smoothly and consistently without clogging the nozzle or extruder
Tangle-free matte filament: perfectly wrapped matte mixed PLA. It is 100% tangle-free when unopened. No stringing and warping. Universally compatible with a wide range of FDM 3D printers on the market. Universal compatibility with various FDM 3D printers in the market
Strong layer adhesion: Provide excellent print quality without odour and low deformation during printing. The density of the 1.75 mm matte PLA filament is about 1.24 g/cm3, no bubbles, strong layer adhesion.
N.W: 1kg, G.W: 1.35kg, spool inner diameter 57mm, spool outer diameter 200mm, height 64mm.
| | |
| --- | --- |
| SKU: | B08JG35BNP |
| Weight: | 1 kg |
| Part: | EKMPB |
| Colour: | Matte Black |
| Batteries Required: | No |
| Batteries Included: | No |
| Manufacture: | ERYONE |
| Reference: | EKMPB |
---
Product Description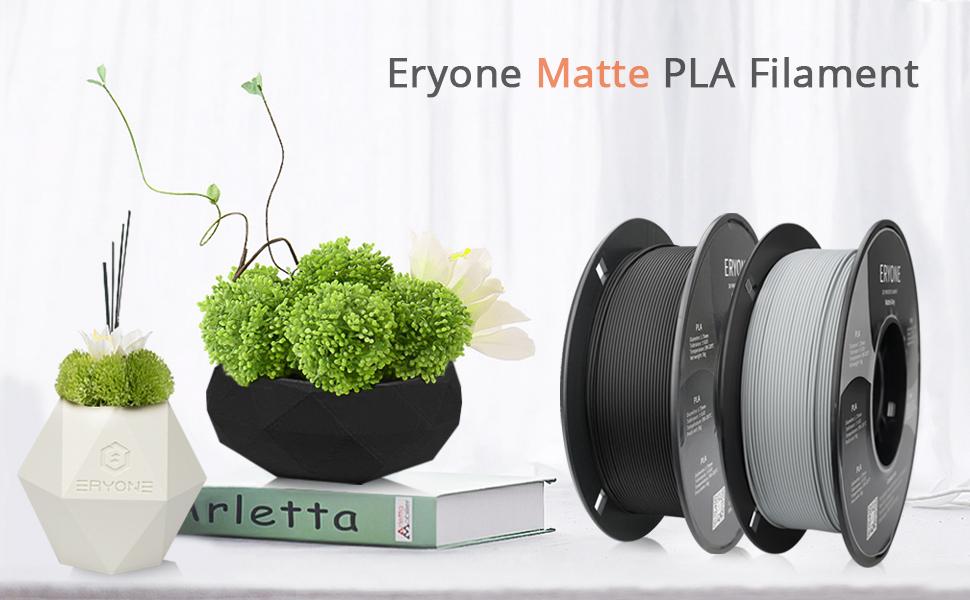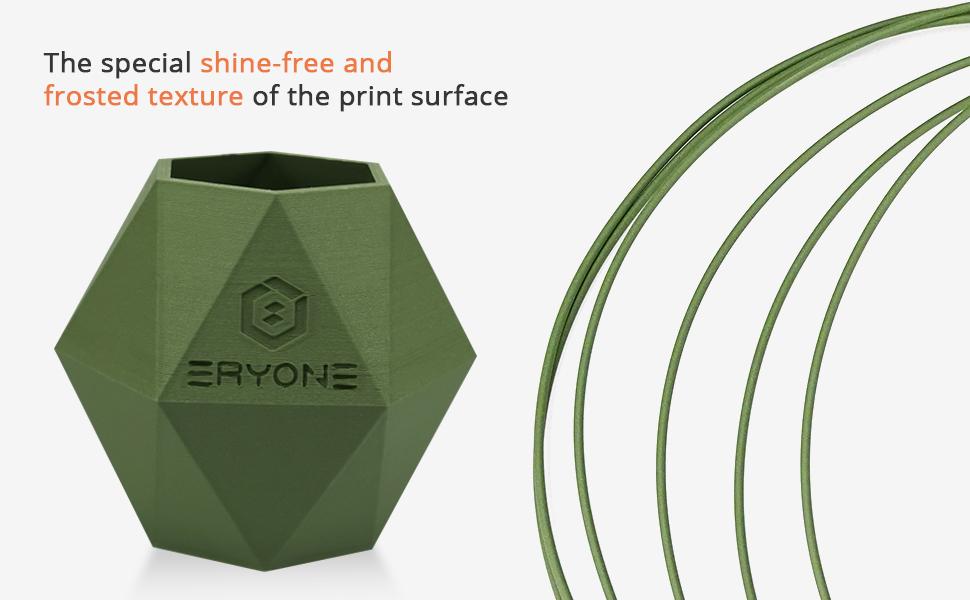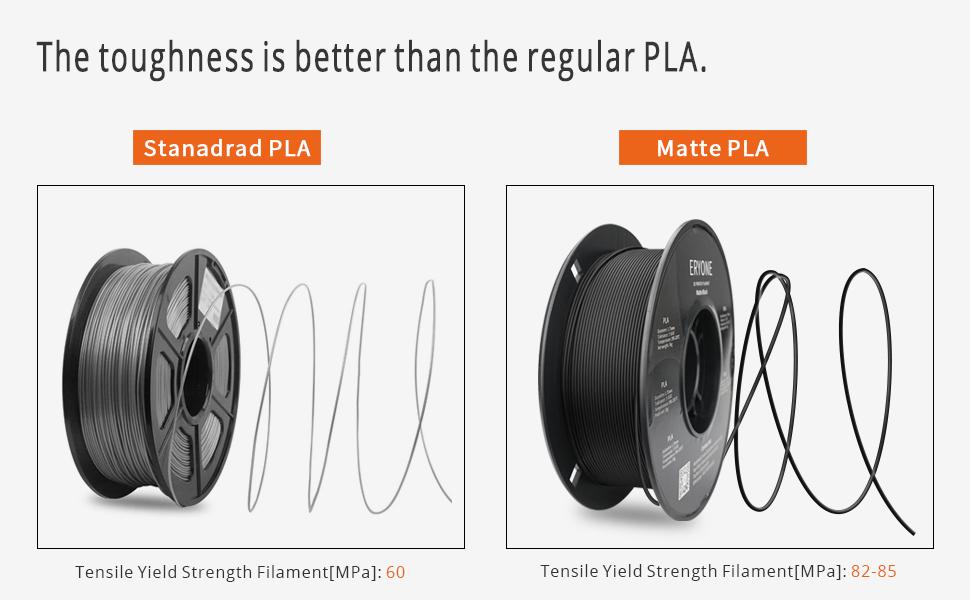 Nozzle Temp

190°C -220°C

200°C -250℃.

190°C -220°C

190°C -220°C

190°C -220°C

190°C -220°C

Weight

1KG

1KG

0.5KG

1KG

1KG

1KG

Bed Temp

50°C-70°C

80°C-100°C

50°C-70°C

50°C-70°C

50°C-70°C

50°C-70°C

Printing Speed

40-80mm/s

40-80mm/s

40-80mm/s

40-80mm/s

40-80mm/s

40-80mm/s

Diameter

1.75 ± 0.03 mm

1.75 ± 0.03 mm

1.75 ± 0.03 mm

1.75 ± 0.03 mm

1.75 ± 0.03 mm

1.75 ± 0.03 mm
Print temperature

190 °C – 220 °C

190 °C – 220 °C

190 °C – 220 °C

190 °C – 220 °C

190 °C – 220 °C

190 °C – 220 °C

Heat bed temperature

55-70°C

55-70°C

55-70°C

55-70°C

55-70°C

55-70°C

Printing speed

30-60 mm/s

30-60 mm/s

30-60 mm/s

30-60 mm/s

30-60 mm/s

30-60 mm/s

Diameter

1.75 ± 0.03 mm

1.75 ± 0.03 mm

1.75 ± 0.03 mm

1.75 ± 0.03 mm

1.75 ± 0.03 mm

1.75 ± 0.03 mm

Weight

1KG

1KG

1KG

1KG

1KG

1KG