innioasis 80GB MP3 Player with Bluetooth and WiFi, MP3 MP4 Player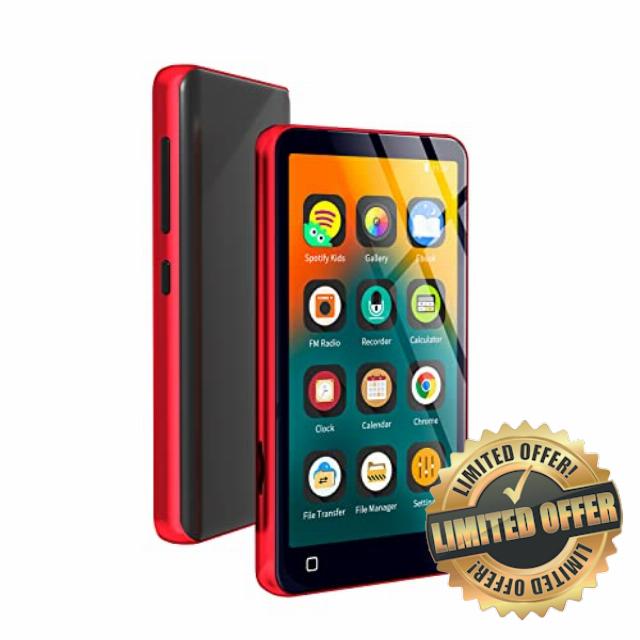 innioasis 80GB MP3 Player with Bluetooth and WiFi, MP3 MP4 Player with Spotify,Pandora,Amazon Music,Audible,Apple Music, 4″ Touch Screen Android Streaming Music Player for Kids (Red-Black)
Multiple Music Options-This mp3 player with bluetooth and wifi comes with powerful local music player and a nice variety of preloaded music app which including Spotify, Amazon music,Pandora, Apple music, Spotify Kids, Tidal, Deezer, etc. The mp3 is perfect for when you're either on the go, in the gym, or just at home reading, studying, or just plain meditating/relaxing/sleeping.
Powerful Offline Music Player -HiBy local music app has a real graphic equalizer, stores and organizes your music in different playlists, build-in various looping play methods (loop list, loop individual, shuffle, sequential play),displays cover art and lyrics, even searches for songs in your database. Whatsmore, it can play almost any format muisc you throw at it. ( MP3, WAV, FLAC, AAC, APE, OGG, M4A, WMA, MP2, etc).
Portable E-reader -This mp4 player comes pre-installed with Audible, Kindle, which greatly facilitates you to listen to audiobooks and read e-books. For the convenience of daily life, G1 portable mp3 player also provides many useful applications, including video,FM radio, Recorder, E-book, Clock, Gallery, Browser( Removable), calculator, calendar, etc.
Large Memory Android MP3- The bluetooth mp3 player adopts the Android OS,built in 2GB RAM and 16GB ROM, 8 core CPU 1.9GHz processor to make it run faster and more smoothly. Meanwhile, the amazon music player comes with 64GB memory card, supports to expand external storage up to 1TB and is compatible with SDXC, SDHC. You can load a bunch of music, video and pictures without using up memory on your phone.
Bluetooth Connectivity Works Flawlessly- The mp3 player with wifi comes with a Bluetooth 4.2 chip, uses the two-way connection technology which can be faster and more stable to connect with varieties Bluetooth devices, such as Bluetooth headsets, Bluetooth Speaker, Car Speaker and mobile phones. You can enjoy your favorite music without the hassle of tangled wires, providing you with freedom and convenience.
Long Battery Life- This G1 Bluetooth MP3 player has a built-in 1500mAh lithium battery, and the whole machine adopts a low-power solution, which can continuously play 25 hours of music or 5 hours of video. Great alternative when wanting to save juice on your cell phone.
Nice and Compact Music Player- The amazon music player comes with a 4" full-touch LCD screen is high res and the touchscreen works perfectly. The navigation is simple, you can switch songs without breaking your stride. The Spotify music player got solid construction, small and compact,and fits snugly in your pocket. you don't even notice it's there while you're running.
Parental Controls- This Spotify player is perfect for children. There is no apps store so kids can't try to download other apps. You can remove preinstalled apps and set a code so the kids can't reload the apps. Your kids can listen to their books and music without you having to worry about that they will come across anything unsuitable.
---
From the brand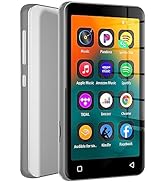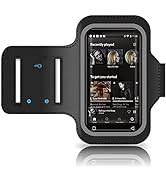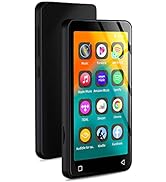 MP3 player and accessory