SafeTag Mag – Rechargeable Magnetic GPS Tracker, Car, Van, Motorbike, Caravan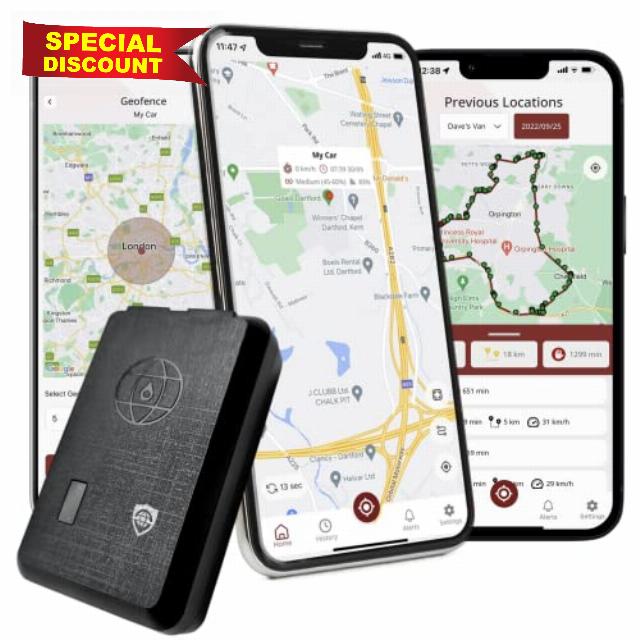 SafeTag Mag – Rechargeable Magnetic GPS Tracker, Car, Van, Motorbike, Caravan, etc. 34-195 Countries, 90 Day Standby, Real Time Tracking and Notifications, 7 Day Free Trial+SIM Included, UK Company
✅ Long Battery Life – Featuring a 6800mAh battery, the SafeTag Mag can last up-to 90days when on standby, battery life correlates with usage, most users will see between 16-32 days of life inbetween charges.
✅ Cost Effective Tracking – SUBSCRIPTION REQUIRED PER DEVICE- Tracking from as low £4.58/month with an annual subscription and £5.99 when you subscribe monthly.
✅ 7 Day Free Trial – All Trackers come with a complementary 7 day free trial, make sure you like our system before committing to a subscription.
✅ Global Tracking – Choose from our selection of coverage policies, from European coverage all the way up-to Global coverage. Only pay for the coverage that's right for you.
✅ Alarms and Notifications – Our Tracker will notify you when your vehicle / tracker leaves a pre-selected area in real time (GeoFence). The Mag also supports movement, battery and overspeed alarms/notifications.
✅ Magnetic – The Mag only measures 3cmX5cmX8cm and with it's 8 strong magnets it can be easily hidden in and around your vehicle
✅ Rapid Location Updates – Unlike our competitors the Mag updates every 40 seconds giving you more accurate tracking.
✅ High Quality Support – At SafeTag we pride ourselves on going the extra mile, with any questions answered within 8 hours any day of the week.
✅ Simple Setup – Once purchased, activating your Tracker is almost instant via our website, on your phone or computer.
---
Product Description
SafeTag

Anywhere, Anytime, On Anything

– Web App & Mobile App

– SIM & Connectivity included with subscription fee.

– Unlimited range.

SafeTag

Notifications Sent To Your Phone

– Movement, Overspeed, GeoFence and Battery alerts.

– Sent to your phone.

– Sent to your computer.

SafeTag

16-32 Days Of Battery

– Battery life depends on movement levels.

– Up-to 90 days when stationary.

– View battery in app.

SafeTag

Retrace Your Steps

– 12 months route history

– Filter by day & journey.

– Export to Google/Apple.
1
Real Time Tracking
2
GeoFence & Alerts
3
Long Battery Life
4
12 Months History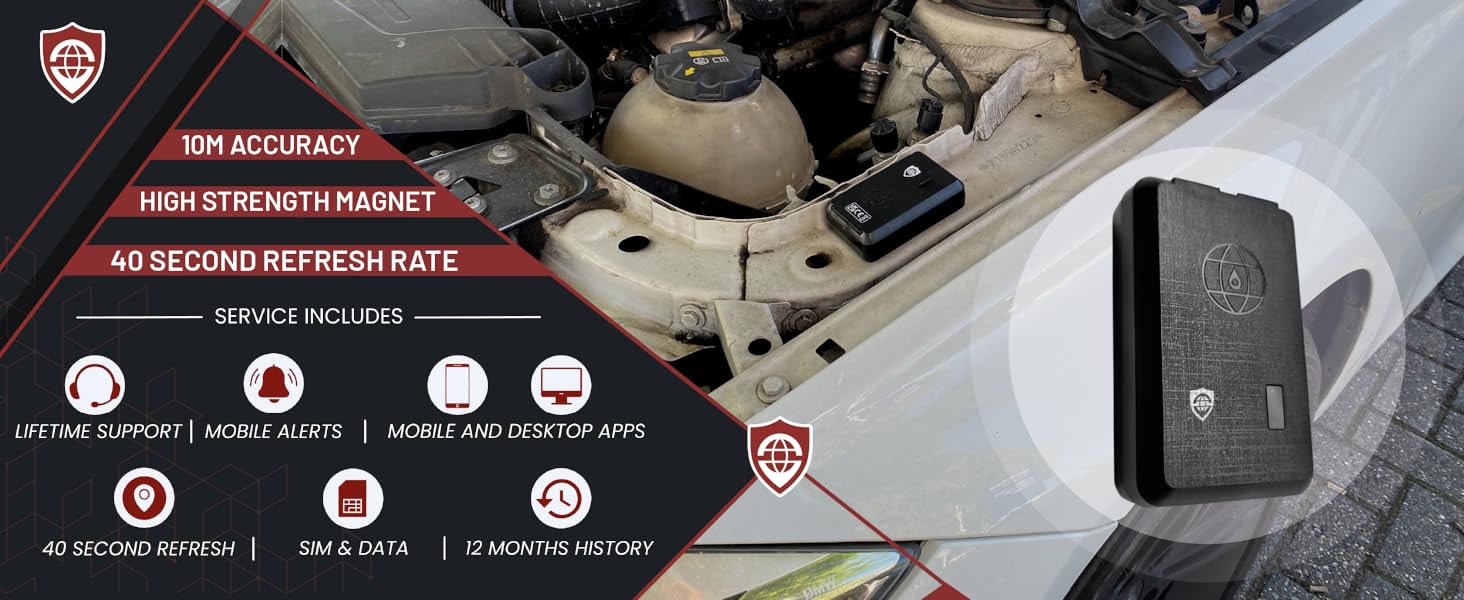 16-32 Day Battery Life, 40 Second Refresh Rate, IP65 Water-Resistant, SIM & Data Included With Subscription, Unlimited Range, UK Company.
How Do I Get Started?
Subscription Required

Charging Cable Included

7 Day Free Trial Included With All Trackers

Unlimited Flexibility
Global Tracking

– Choose from 34 countries in western Europe (including the UK) or up to 195.

– Cancel anytime.

Unmatched Uptime

– Our GPS trackers use an IoT SIM.

– Our IoT SIMs use any network, the strongest available.

Protecting a Fleet?

– Get in touch today.

– Enterprise-grade tracking.
It Gets Better
1
Global Tracking
2
IoT Connectivity
3
SafeTag For Business