Ultrasonic Pest Repeller(6 Pack), Electronic Mouse Repellent plug in, Mosquito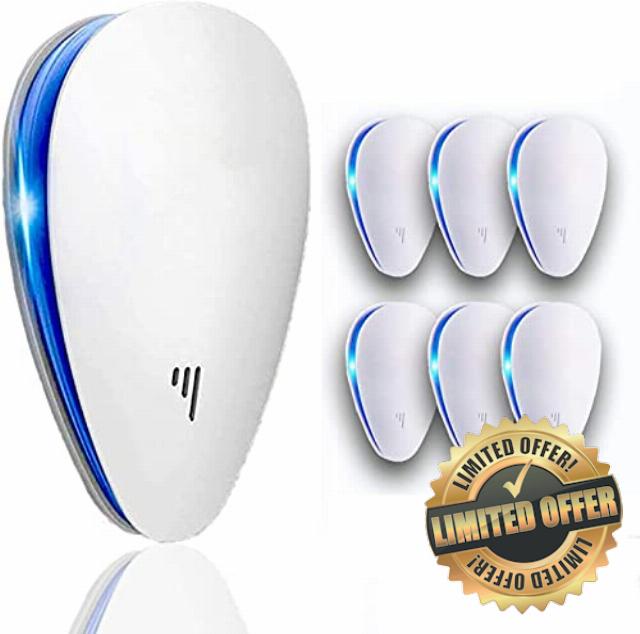 Ultrasonic Pest Repeller(6 Pack), Electronic Mouse Repellent plug in, Mosquito Repellent Indoor Pest Control for Mosquitoes, Mouse, Anti, Rat, Spider, Rodent, Fly
【2023 UPDATE TECHNOLOGY】: The dual ultrasonic and electromagnetic chips of our ultrasonic pest repellers emit frequencies ultrasonic interfering the auditory and nerve system of the pest, making them feel uneasy and uncomfortable so that pests, mice, rodents and mosquitoes away from your home.
【Wide Effective Coverge】 : The Insect & Rodent Repellent is effective in an indoor area up to 1600 sq. ft. It's widely used in homes, warehouses, offices, gardens, hotels, etc. We recommend you to install one for each room because the ultrasound cannot penetrate walls and solid objects. But for areas with serious pests, we suggest install 2 or more devices for other room. They aren't effective for other rooms if you install device at one room.
【Easy to Use】: Just plug this pest repellent into the socket and vertical to the floor. Then the machine began to work when the blue light on. As for areas with serious pests, 2 or more additional pest control ultrasonic repel-lent is required. In general, it takes 3-4 weeks to make effect.
【Safe & Environment Friendly】: Ultrasonic Pest Repeller no chemicals, non-toxic, less power consumption, inaudible and 100% safe to human and pets, no need to clean up dead pests, no more need to call pest control technician for help, no battery required and save a lot of money.
›
| | |
| --- | --- |
| SKU: | B0CLGFMPVB |
| Dimensions: | 1 x 1 x 1 cm |
| Model: | 886c-C |
| Colour: | White |
| Pack Quantity: | 6 |
| Batteries Required: | No |
| Quantity: | 6 |
---
Product Description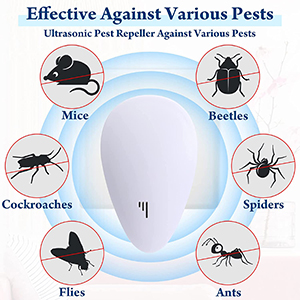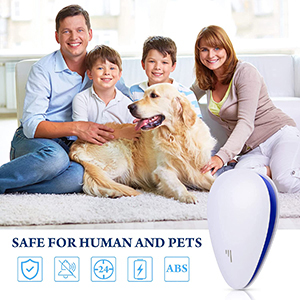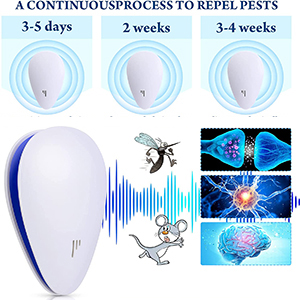 RESTAURANT
The first time switch turns off the lights. The second time to turns on the light, for long-term use it's advised to turn on the light for a better effect of repelling mosquitoes.
Need more reasons to buy?
No chemicals involved! this means no harm will be brought upon you, your pets.

No weird smell! There are no harmful chemicals, your home won't have strong smells.

You will see dramatic results within the first 2-3 weeks.

Technology will not affect cats, dogs, birds, computers or the electricity flow in a building. It is family safe, good for surroundings and long-term cost effective and maintenance free.

The device also works as a night light without affecting your electricity bills.

Say goodbye to trap setting, there is no need to change baits every night. You will not need to deal with dead or alive creatures.