ZipitS Nwlzx Stab Proof Vest, Elastic Tactical T-Shirt, Special Fiber Plates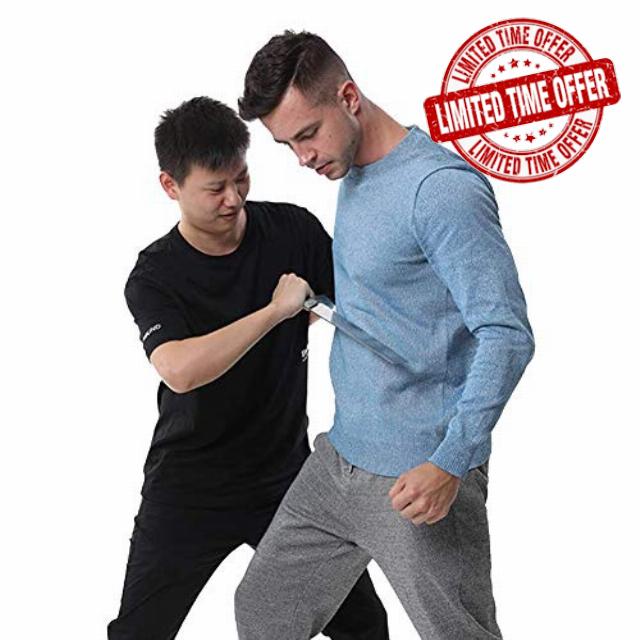 ZipitS Nwlzx Stab Proof Vest, Elastic Tactical T-Shirt, Special Fiber Plates Protection Trousers for Body, Men and Women Police
Accidents are inevitable, would you worry about your own safety? If you have these concerns, please consider purchasing our products to provide you with daily safety.

Process: Anti-cutting clothing adopts PE 5 grade anti-cutting and anti-fiber material. The fabric innovatively combines ultra-high molecular weight polyethylene and some special ultra-high molecular materials

The special high-density textile machinery is used to manufacture the knife-proof fabric. It has a cool hand feel, comfortable wearing, breathable, strong tear resistance, non-disposable clothes, easy to clean.

About the thorn vest:
1. Anti-knife cutting: fiber reinforced composite material with anti-knife cutting function.
2. Anti-knife cutting: a special process is used to form a soft force to prevent cuts.
3. Anti-stab: The stab resistance can prevent 2000N knife puncture.
4. High strength: The double thread adopts ultra-high strength fiber line to ensure the anti-cutting level at the joint and it is not easy to damage the tear.
5. Large area: The protection area is 0.35 square meters.
6. Light weight: The protective material has a basis weight of 650 grams.

Applicable people: the police's army, security guards, drivers, glass processing and other practitioners must wear self-defense and risk of being cut.

Feedback and contact
1. If you are not satisfied with our products or services, please contact us. We are committed to providing you with a satisfactory solution.
2. We are happy to receive your response by email within 24 hours.
3. Tip: Please contact us before leaving negative feedback.