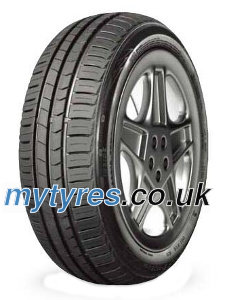 Tracmax X Privilo TX2 ( 185/50 R14 77V )
£44.89
by
:
Tracmax
---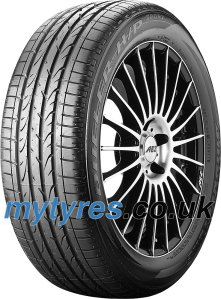 The Dueler H/P Sport tyre lives up to the high performance standards of your premium Sport Truck or SUV.

The non-vent design and aggressive look of the sidewall fit the sleek lines of these imposing vehicles. In fact, the Dueler H/P Sport tyre is an Original Equipment choice in the category. Expect the tops in wet performance with a power traction combination of UNI-T technology and high silica content to let you drive with confidence in changing road conditions.
£290.99
by
:
Bridgestone
---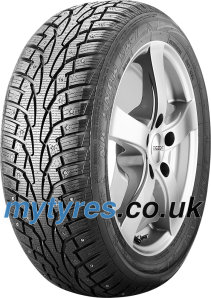 SW-7 is designed to optimize grip in Nordic winter conditions. Advanced stud hole design and formula retain its braking and acceleration grip on snow and icy road surfaces.
Center rib and directional pattern design enhance straight driving performance and manoeuvrability on snowy ground. Wide and zigzag lateral grooves plus big void ratio design enhances the ice-pillar effect and reinforces grip on the snowy road.
Serrate multi-sipes design shortens braking distance on snowy and the icy road to reinforce braking performance and driving safety on icy ground. Tri-dimensional sipes design on tyre shoulder enhances block stiffness, manoeuvrability and cornering performance on the icy ground.
Circumferential and random-allocated spike holes design on tread pattern reinforce traction on the harsh icy road. Unique silica formula used for all sizes enhances wet grip. Ha-oil free formula used for all sizes conforms to European Union's environmental protection standard.
£62.99
by
:
Nankang
---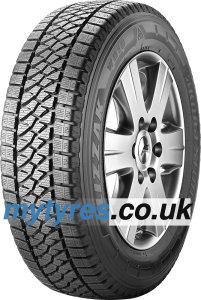 Bridgestone Blizzak W810
Bridgestone Blizzak W810 is a winter van tyre.
ROBUST RELIABILITY FOR YOUR VAN
Keep your business on track this winter with Bridgestone's flagship lamellen light commercial vehicle winter range. Offering outstanding reliability and protection against all winter conditions, Bridgestone's advanced winter tyres for vans and light commercial vehicles boost both performance and wear resistance to help you get the most out of your fleet this winter.
Outstanding winter handling
Extreme levels of traction when braking and cornering on snow, ice and wet roads.
Long-lasting performance
Very high wear resistance and robust tread compound for long tyre life.
Cost-effective operations
Excellent durability and low rolling resistance deliver low total cost per km.
£130.69
by
:
Bridgestone
---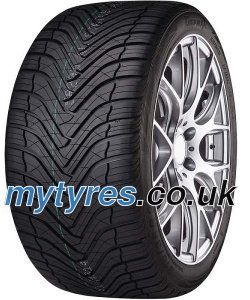 Gripmax Status AllClimate ( 255/35 R19 96W XL )
£103.99
by
:
Gripmax
---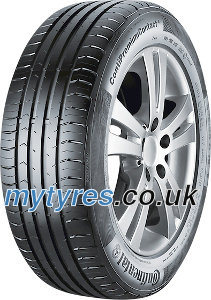 Continental PremiumContact 5 Advantages:
Comfort and safety
Low rolling resistance
3D edges for shorter braking
Puts a stop to risks. In all conditions
The ContiPremiumContact™ 5 - The perfect all-rounder which combines comfort and safety at the highest stage.

The ContiPremiumContact™ 5 is the new allround premium tire for vehicles in the compact, mid-size and full-size category. The allrounder boasts extremely short braking distances on dry and wet roads, low rolling resistance, safe driving properties and comfortable handling characteristics. To realize all of this, Continental's development engineers imbued the ContiPremiumContact™ 5 with a host of improvements. The optimized 3D edges are what make for shorter braking distances than in the case of the predecessor model. Adapted from the ContiSportContact™ 5, the macro-blocks guarantee safe handling and better transmission of cornering forces. A new carcass – adapted this time from the ContiEcoContact™ 5 – enhances comfort and reduces the ContiPremiumContact™ 5's rolling resistance.
Also unbeatable in temperature curves
Short braking distances on dry and wet surfaces. Newly developed 3-D edges prevent the tread blocks from curling and deforming while braking, providing even pressure distribution. Additionally, block edges penetrate the water film on the road in wet conditions, similar to a windscreen wiper. This results in even shorter stopping distances on dry and wet surfaces in particular.
Perfect grip and optimal handling in every driving situation
Computer-optimised macro blocks maximise the contact area of the tyre when strong lateral forces are present and when braking or changing lanes at high speed. In addition, they provide considerably improved tread stability – for perfect handling and outstanding grip, even in extreme driving situations.Comfortable driving and improved rolling resistance. The combination of a flexibly designed tyre shoulder and reinforced bead area ensures optimum flexibility with increased stability of the side wall. This results in noticeably more comfortable driving with perfect handling and improved rolling resistance.
For mid-sized and executive class vehicles. The perfect all-round tyre, matching performance with safety. Engineered in Germany, Continental offers premium tyres with optimum braking performance and safety. Perfect grip, optimal handling and short braking distances in every driving situation. Trusted by leading car manufacturers, including the models eg. Audi A3 and Volkswagen Golf VII.
Highlights:
Short braking distances on dry and wet surfaces
Perfect grip and optimal handl


£67.79


by: Continental
---
Medallion MD-A1
Enjoy the road
The Medallion is an excellent high-performance tyre that meets the exacting demands of modern vehicles. Thanks to four large linear grooves in the tread the tyre rolls very quietly which in turn means that the amount of road noise that can be heard inside the vehicle is extremely low. The modern, asymmetrical tread pattern ensures for peak handling performance and is perfectly suited for high performance vehicles. Because the tread compound is made using silica, the tyres can achieve good wet grip performance values while still having acceptable rolling resistance values.
Premium tyres for mid-range vehicles
Low road noise thanks to asymmetrical tread pattern
Four central linear grooves create optimum resistance against aquaplaning
The 50% silica tread compound allows for optimum wet handling
£66.89
by
:
CST
---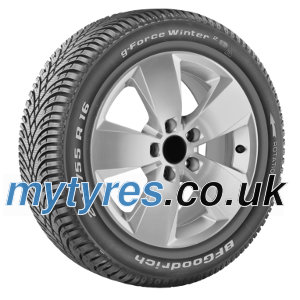 Make winter your playground
With the new BFGoodrich® g-Force Winter 2 tyre, driving is more of a pleasure even in winter. More grip, better braking response, excellent control on snowy roads, superior road holding on ice. Velvet printing on its sidewalls brings a sophisticated design to express your style and increase tenfold your driving pleasure even in the most extreme conditions.
FUN &amp SAFE
Safety increased on ice and snow:
Its new network of sipes ensures better traction and road holding on snow and guarantees shorter braking distance on icy roads.
Among the top levels of labelling on the market
The B rating awarded to this tyre confirms its outstanding safety level for braking on wet roads.
SMART STYLE
Extra style
The velvet print sidewalls of this new tyre will make you regret the return to your summer tyres.
£112.69
by
:
BF Goodrich
---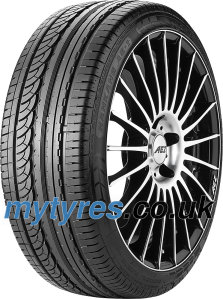 With its asymmetric profile, AS-1 tyres can successfully unite quiet driving, sportiness and safety. The silicone compound in the tread ensures better handling in both wet and dry conditions, reduced rolling resistance and a high mileage. In order to get the better drainage efficiency, two straight road grooves are applied on the outside. To enhance the safety on the wet ground, the stream in the middle groove is used to accumulate the water with the assistance of fine sipe bar to divert the water for a safer drive.
To increase cornering force on the outside, the shoulder-high rigidity pattern to strengthen cornering force and enhance the steering ability. Unique straight grooves on the shoulder make the whole tread more rigid and prevent it from irregular wear. The evenly thin sipes reduce the road impact and enhance the comfort when driving. In order to get the best silent features, the tread pattern is using two-in-one and multi-pitch design..
£90.49
by
:
Nankang
---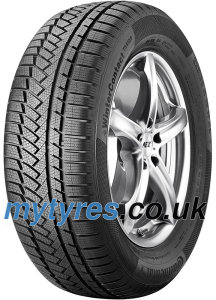 Developed to impress For mid-sized and luxury vehicles and SUVs
Extreme performance during the cold season. Engineered in Germany, Continental offers premium tyres with optimum braking performance and safety. Enhanced snow traction given by the S-GRIP pattern layout with a high number of blocks and sipes in longitudinal direction.
Enhanced traction on wintery roads
With our revolutionary PrecisionPlus and S-Grip technology, no matter what surprises the road throws at you, the WinterContact™ TS 850 P is always prepared.

Superior dry handling performance.
A unique approach to tyre design ensures that you get extreme precision when accelerating and cornering.

Reduced stopping distances.
Continental's ActiveBand technology significantly reduces your stopping distance on dry and wet surfaces.

Award-winning tyres.
The WinterContact™ TS 850 P is the next generation of precision performance from Continental.
£118.59
by
:
Continental