iBlockCube Universal Extension Lead with USB C Ports | Power Strip with Switch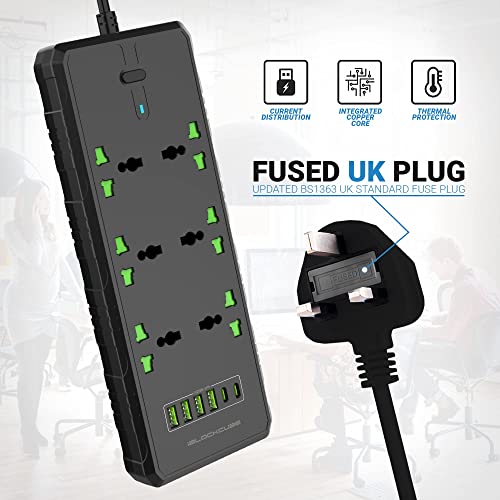 iBlockCube Universal Extension Lead with USB C Ports | Power Strip with Switch, 6 Way Outlets, 6 USB(3.1A, 2 Type C and 4 USB-A Port) | Surge Protection, 2 Meter Long Cord, Charging Hub UK Plug Socke
【SMART 6 USB CHARGING PORT】6 USB ports total 3.1A. Each USB A port features 3.1A Max output. This extension lead has smart charging technology built into its USB-C charging connection. It recognizes any connected USB devices and optimizes the current output for the best charge efficiency for your devices. NOTICE: MacBook, Macbook Air, Macbook Pro, and other laptops that require a 14–22V charging voltage are not compatible with the USB C port.
【 Hidden Functions & Support Guarantee】This extension lead has wall mount feature; (2) two holes on the rear of the socket, which are useful for hanging, desk plug extender strap, and 8 anti-skid pads on the bottom for sturdy positioning. iBlockCube provides a 90-day refund guarantee and a 12-month warranty. If you have any questions, please feel free to tell us, and we will give you the most satisfactory after-sales service.
【Multi Protection for Your Devices】This power strip is CE and RoHS-approved. It has special features that guard your electric gadgets against over-current, over-charge, short circuits, and overheating. It is fireproof up to 1382°F because it is made of premium fire-resistant PC material.
【Childproof Design & Upgraded Extension Cord】Your children and pets are safe and secured from electric shock with this extension lead's security lock design. This 2-meter extension cord is constructed of thick, pure copper that offers superior current carrying capacity (13A). This power cord is sturdy, safer, and not easily deformed.
【Power Strip Charge for All】 – Extension lead with 6 AC outlets and 6 USB charging ports, provides ultimate convenience for your appliances and mobile devices. It's a must-have multi-plug home and travel extension socket or charging station for your computer, printer, television, oven, microwave, office, nightstand, entertainment center, dorm room, guest room, hotel, and cruise ship.
---
Product Description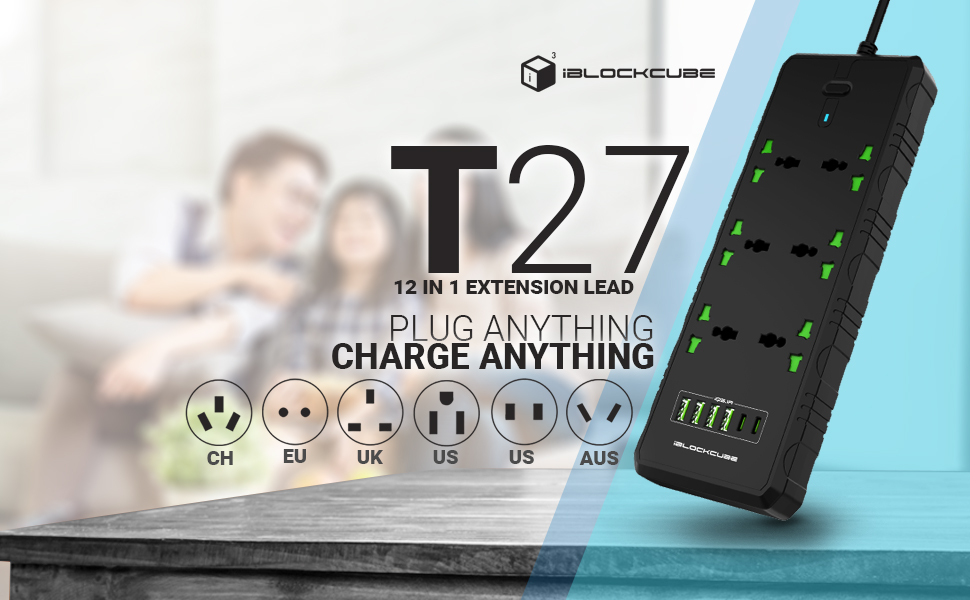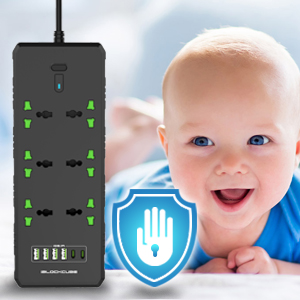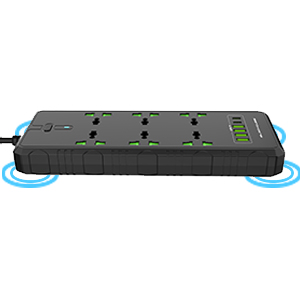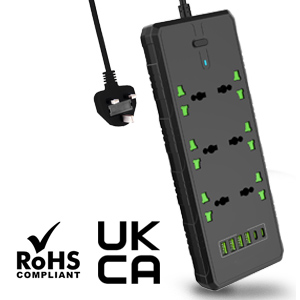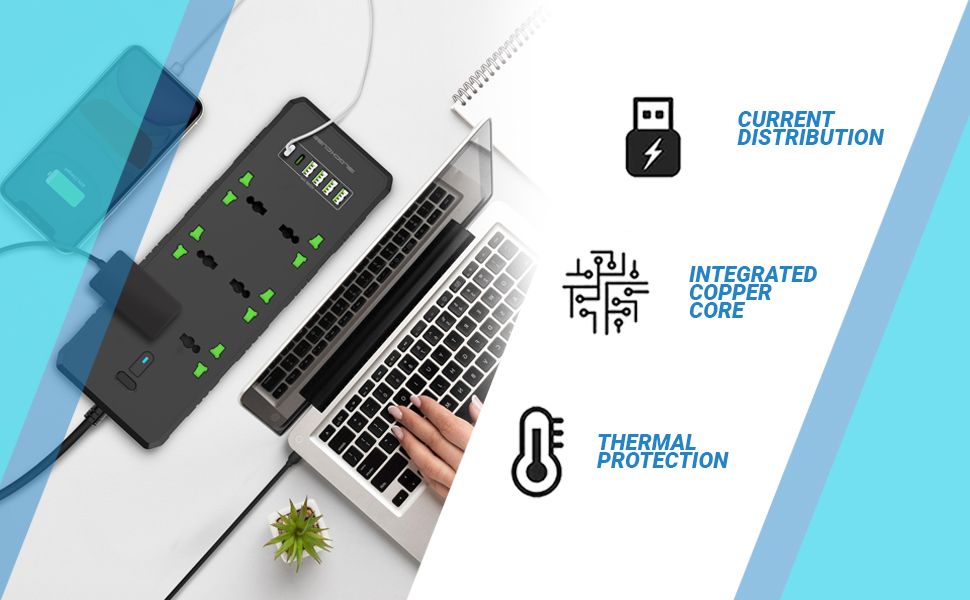 Qty of AC Outlets

6

3

3

8

4

Qty of USB Ports

4 USB-A, 2 USB-C

6USB-A

3USB-A, 1 USB-C

1PD , 1QC3.0 , 2 USB

3 USB-A, 1 USB-C

Output (max)

3250W 13A

3250W 13A

3250W 13A

3250W 13A

3250W 13A

USB Output (max)

5v-3.1A,total :15.5W

5v-3.1A,total :15.5W

5v-2.4A 5V-3A,9V-2A,12V-1.67A,total :32W

5V-2.4A 5V-3A, 9V-2A, 12V-1.67A,total :40W

5V-2.4A 5V-3A,9V-2A,12V-1.67A,total :40W

Size

27.8 x 9.8 x 3 cm

17.9 x 9.7 x 2.9 cm

25 x 5 x 3 cm

32 x 10.5 x 3.1 cm

15.2 x 14.5 x 3.2 cm

Rated Voltage

110-250V

110-250V

110-250V

110-250V

110-250V

Length

2 Meters

2 Meters

3 Meters

2 Meters

2 Meters

Surge Protected

✓

✓

✓

✓

✓

Outlet Type

Universal

UK

UK

UK

UK

Color Selection

Black

Black, Black-Grey, White-Grey

White/black

Black

White