TORRAS [Custom-Made Titanium Action Button for iPhone 15 Pro Case for MagSafe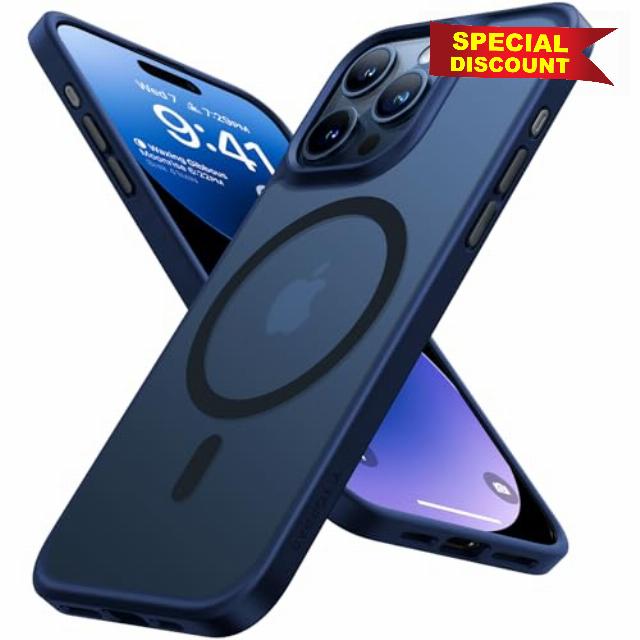 TORRAS [Custom-Made Titanium Action Button for iPhone 15 Pro Case for MagSafe [Military Shockproof Beyond 12FT] [20W Fast Charging] Slim Fit Thin Matte Translucent Cases iPhone 15 Pro Cover Blue
【Unparalleled Magnetism: Use Magnetic Accessories Easily】TORRAS iPhone 15 Pro case for MagSafe built-in 38 N56 magnets, used the latest Halbeck patented. We were the first to achieve perfect alignment between the magnet array and the phone's magnet coil. Not only achieves optimal alignment and efficiency, but achieves the fastest charging speed of 20W. It also ensures that mobile phones and magnetic accessories such as wallets, chargers, and car holders can be connected firmly and safely.
【Innovative Hybrid Stretch Material: Breaks 12-Foot Drop Record】TORRAS iPhone 15 Pro Case Shockproof uses TPU+TPE elastic material and tough polycarbonate to enhance drop resistance. All 4 corners feature unique X-Shock 3.0 technology and Internal 360° shockproof airbag. The latest patented technology in 2023 – camera airbag to better protect your phone from scratches and drops. Lab tested to withstand drops of up to 12FT.
✨【Super Car-Inspired Anti-Slip Texture: Firm Grip, No Surprises】The slim case for iPhone 15 Pro case for Magsafe pairs our patented Airbag Tech with ergonomic design for top protection without the bulk. An upgraded supercar-identical nano hydrophobic coating resists fingerprints and scratches, ensuring a secure grip. Besides, advanced Sliproof tech in the soft edges guarantees a comfy hold, so you confidently manage your Phone.
【What are the advantages of customized removable buttons?】TORRAS iPhone 15 Pro case with 3 customized titanium action, ensuring responsive feedback and a satisfying click sound, even better than the buttons on the bare device. You can get three sets of replacement buttons to match your style. Additionally, all the buttons are perfectly tailored for the iPhone 15 Pro, ensuring a flawless fit without any imperfections.
【Golden Ratio Transparency: Stylish, Slim and Hazy Visual Charm】This iPhone 15 Pro case is carefully selected from 15 transparent gradients. Found the golden ratio that best presents beauty – a golden ratio light transmittance of 36% to 40%. The matte matte back shell cleverly balances transparency and frosted effect, adding a touch of mystery and sophistication to the logo on the back, showing an elegant look.
---
Product Description
TORRAS Guardian-Mag Shockproof for iphone 15 Pro Case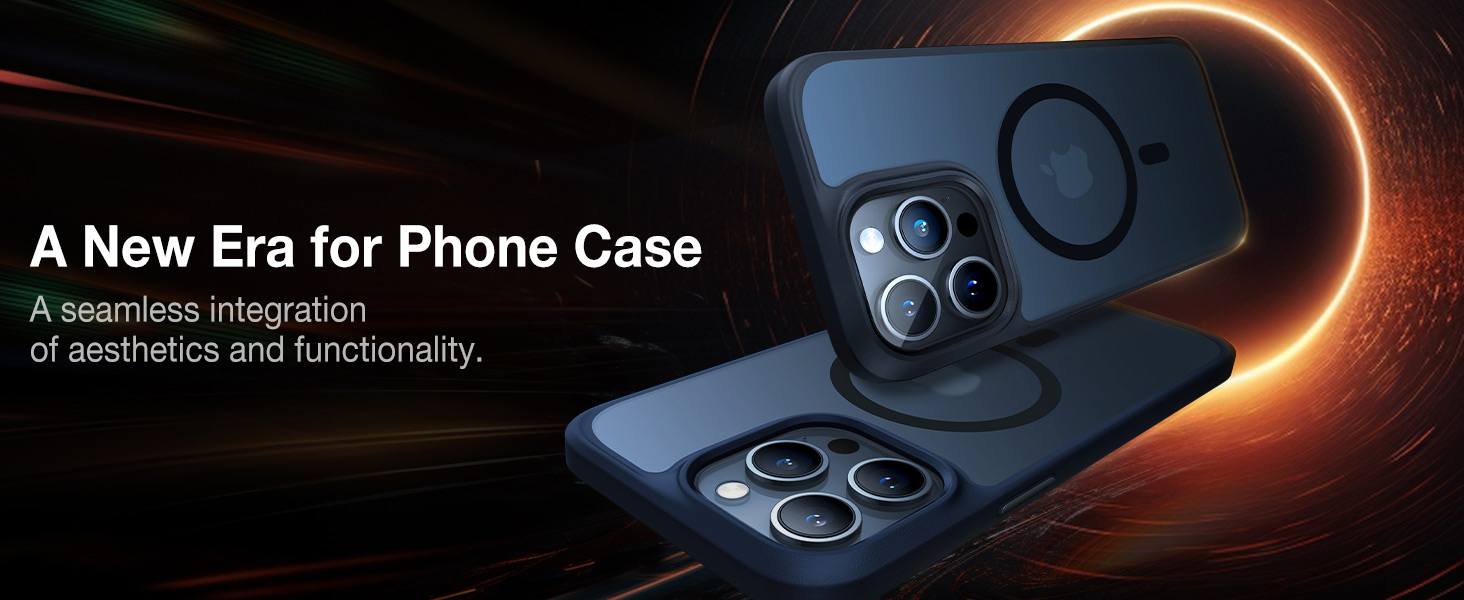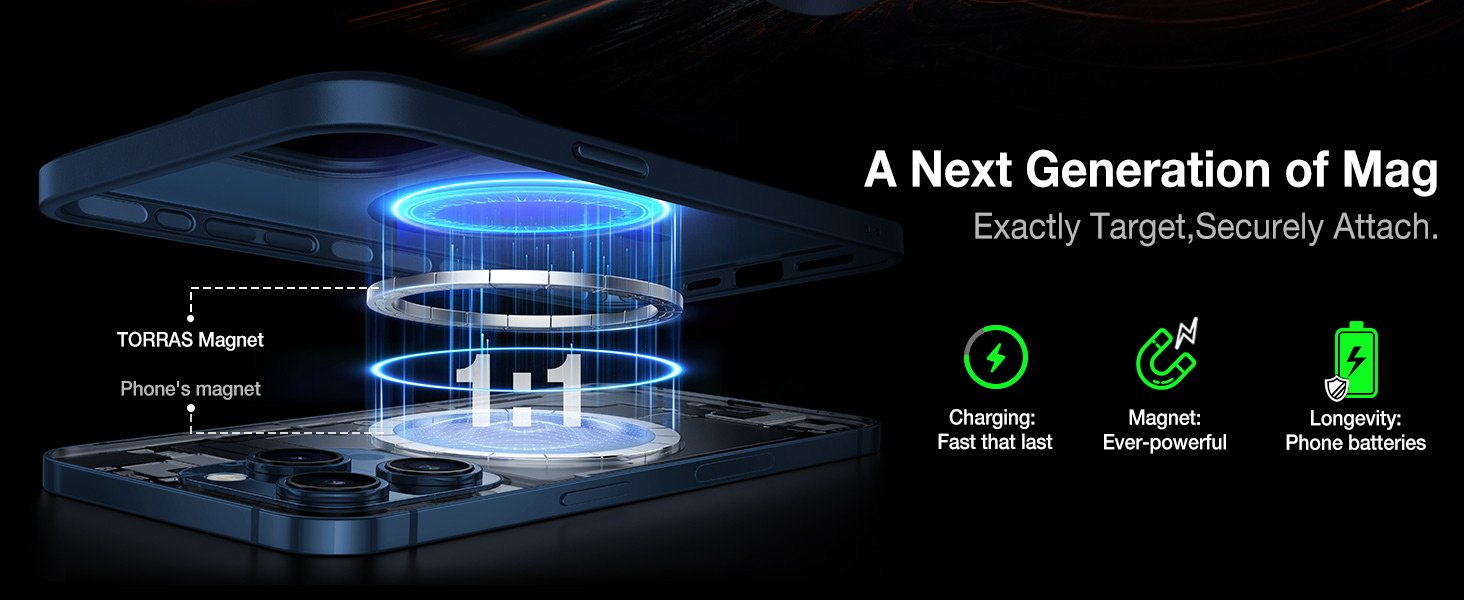 1
Magnetic Car Mount
2
Charger Adaptation
3
Card Pack Adaptation
4
Magnetic Rings Adaptation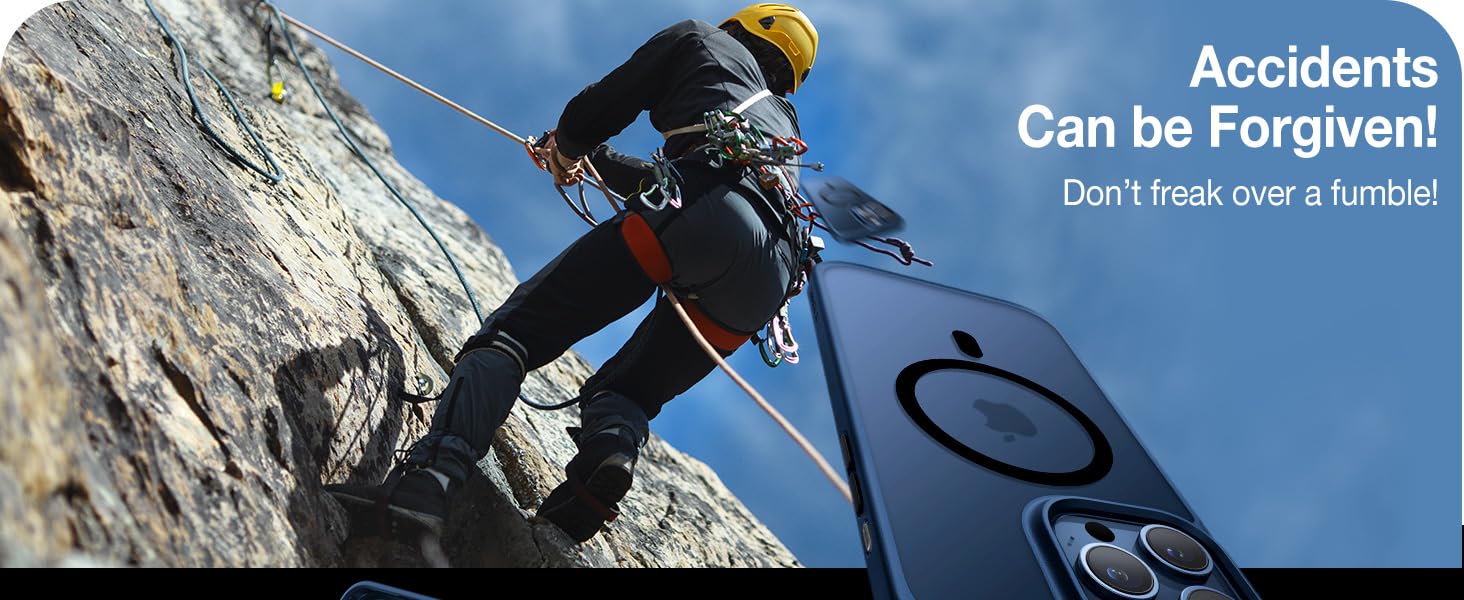 Fulfil Your Many Choices
| | | | | | | |
| --- | --- | --- | --- | --- | --- | --- |
| | Glassgo Series | Shockproof-Mag Series | Shockproof-Mag Series | Pstand Series | Ostand O Series | Crystal Clear Series |
| Features | HD, Explosion-proof Glass | Super Magnetic, Shockproof | Super Magnetic, Shockproof | Magnetic & Independent Stand | All in One Magnetic Stand Case | Crystal Clear |
| Function | Shockproof Screen Protectors | Fit For All MagSafe Device | Fit For All MagSafe Device | Charging while Using the Stand | Support Multi-angle Adjustment | NO.1 Anti-Yellow |
| Available Colours | Common to all Colours | Black, Clear, Blue | Black, Clear, Blue | Black, Clear, Blue | Black, Clear | Clear |
| Extreme drop protection | ✔ | ✔ | ✔ | ✔ | ✔ | ✔ |
| Top Drop-proof material | ✔ | ✔ | ✔ | ✔ | ✔ | ✔ |