Worldwide Travel Adapter with 2 USB Ports, Universal Plug Adapte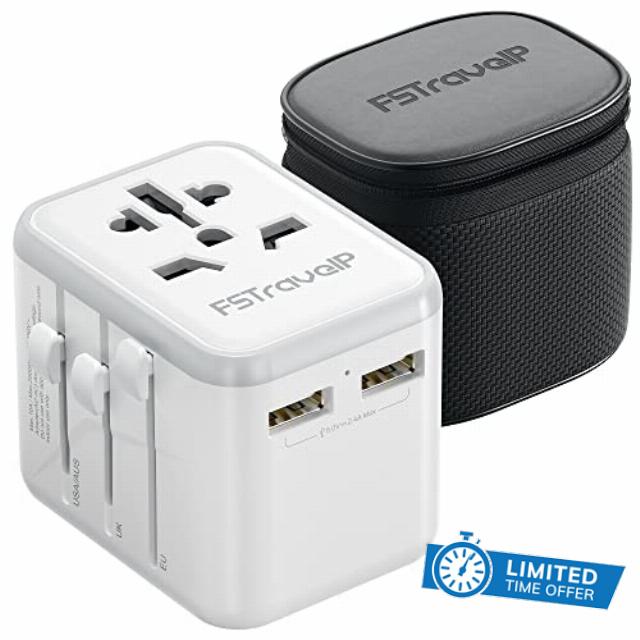 Worldwide Travel Adapter with 2 USB Ports, Universal Plug Adapte
Travel Essential Adapter — FSTravelP travel adapter is designed with 4 interchangeable plugs EU/UK/USA/AUS plugs and Support wide range of voltage (10A 100V-250V~) so it make a lot easier for global travelling. This plug adapter is applicable to over 150 countries can be used across the globe such as UK, Ireland, Singapore (Type G); Germany, France, Spain, most of the Europe (Type C); America, Canada, Mexico, Jamaica (Type B), China, Australia, New Zealand (Type I) and more.
USB Auto-ID Charging: This travel plug adapter worldwide is built-in smart IC chip, which can auto detect and deliver optimum charging speed to the connecting devices, up to 5V/2.4A max,12W in total. Protects your devices even though charging the whole night.
Dual 10A Fuses, Upgraded Safety Protection: This eu to uk plug adapter has UKCA, CE, RoHS certificates. Built with two 10A fuses ( includes 1 spare fuse), so it can support high power rating appliances and can effectively prevent your devices from excessive heat and damage. Made of 750°C flame-retardant material and 100% pure copper core, this has better conductivity and heat disspation, which is able to ensure you and your electric appliances safe.
Wide Compatibility: This international power adaptor has 1 universal AC socket + 2 USB-A ports, it can charge 3 devices at the same time. 100 – 250 Vac, 50/60Hz, Max Load 10A. Rating for US: 125V~ 10A Max, 1250W Max. Rating for DE/UK/AU: 250V~ 10A Max, 2300W Max. You could power up most of the appliances and devices like Cameras, Power bank, Bluetooth Speaker, Smart Phones, Laptops and Tablets, etc.
Compact, Portable and Easy to Use: This travel adapter worldwide is lightweight and compact enough to fit your bag. (weight: 130g, size: 66*50*53mm). 3 in 1 design can just right meet your basic travel charging requirements and you don't need to carry multi travel adapters during traveling around. Simply press and slide the button to switch between EU/UK/USA/AU plugs. Ideal for travel, business trip or home and office when you're not traveling.
Satisfaction Service and Important Notes: 1. FSTravelP us travel adapter worldwide doses NOT convert voltage. Please make sure your device is 100V-250V wide voltage before using, especially Hair Dryer, Straightener, etc; 2. The adapter plug socket does NOT ACCEPT British 2 pin toothbrush / shaver plugs; 3. FSTravelP provides worry-free 12-month guarantee and lifetime technical support with friendly customer service.
---
From the brand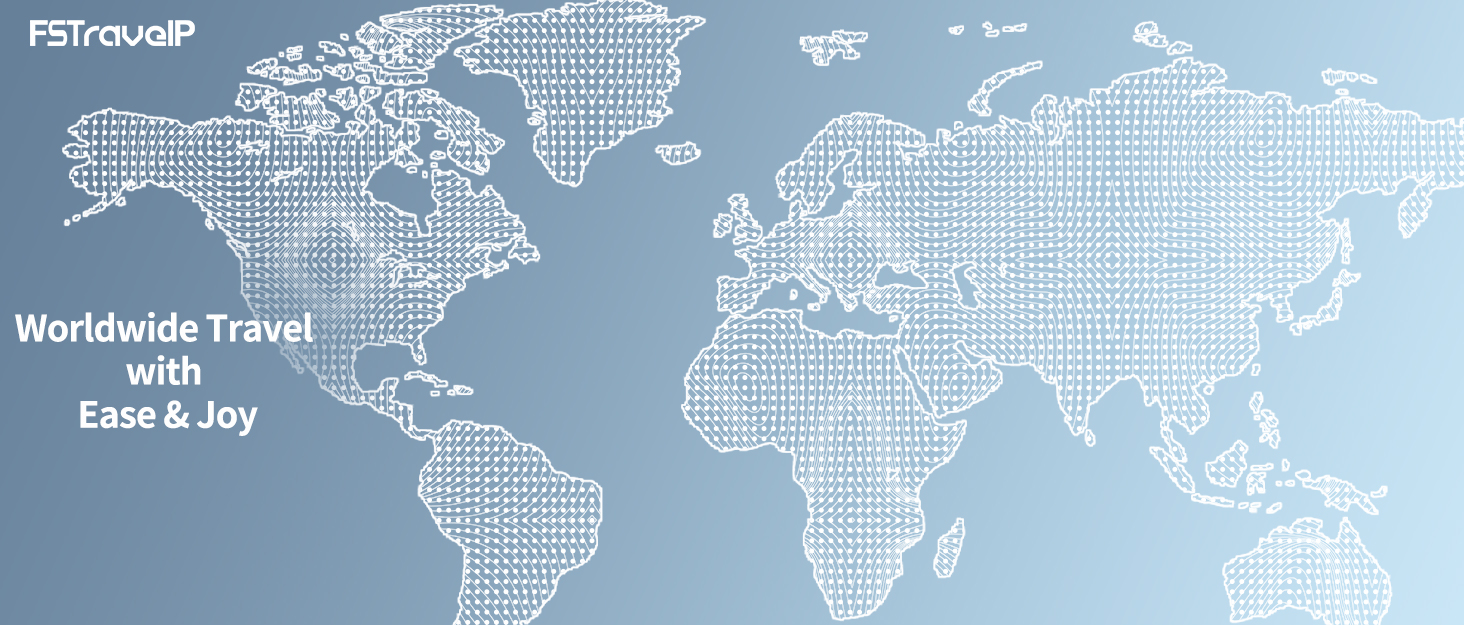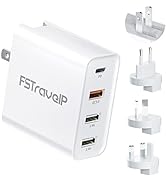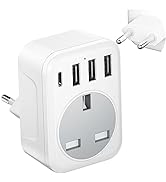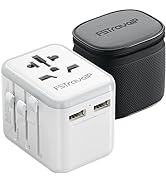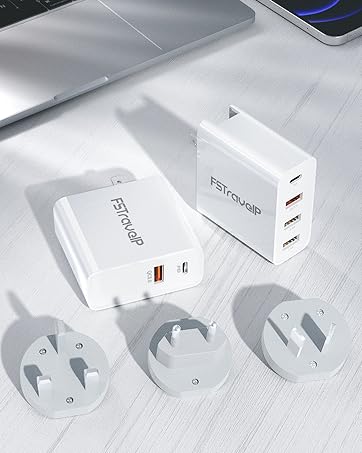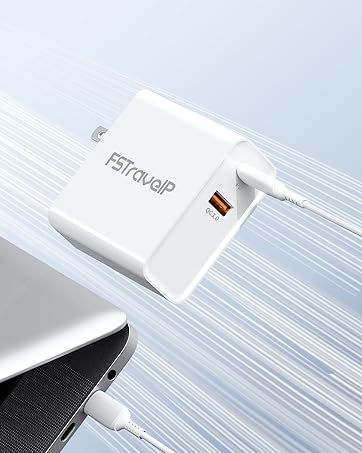 65W High-Speed Laptop Charging